Our Team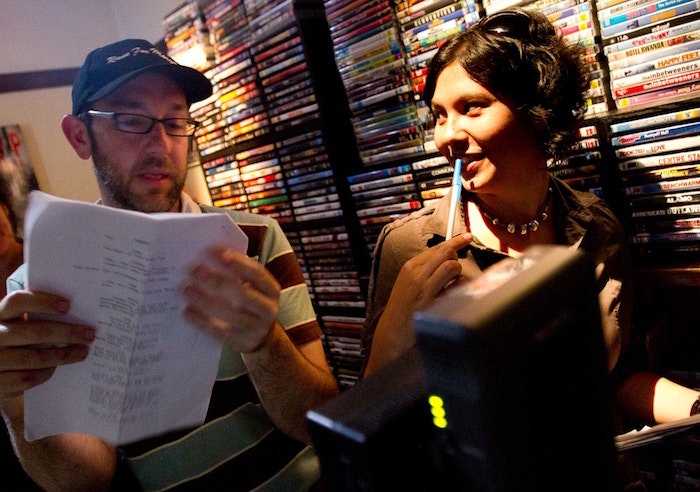 Octopod is centred around director / editor / post-production whiz Chris Tomkins, and writer / producer Marisa Na Nakhorn-Brown, who have been working together for just on ten years now (largely via their corporate production company, Ready to Roll).
Chris is a director who has written, produced and performed comedy for twenty years, most recently under the guise of musical comedians Man Bites God, and his Theatre of the World Podcast. He has had extensive experience in directing, editing, visual effects and colour grading for shorts, music videos, feature films, commercials and corporates, both in Australia and overseas.
Marisa is a writer and creative producer with a genuine love of the collaborative arts, who started off in live theatre and music, before moving into film production and screenwriting. In 2014 Marisa was an associate producer on an arthouse horror feature film in Seattle, USA; in early 2015 she was selected for the Emerging Producer mentorship program at the AIDC conference, she has a feature film in development with ScreenACT's new Accelerator program, in 2017 she was selected as only one of two international writers to take part in the prestigious Aotearoa Script Lab in New Zealand, and in 2018 she's been part of a Film Victoria-supported placement in a writers room, and has been accepted into of two of their Emerging Talent Programs (Plot Twist and Cinespace's Story Lab), as well as being shortlisted for the 2018 AWG Diversity Shortcase, and SBS's Short Scripted initiative. Marisa holds a Masters of Screenwriting (first class honours) from the Victorian College of the Arts (VCA) in Melbourne.